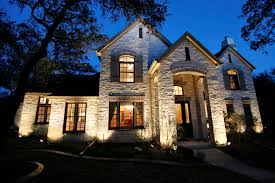 Are you planning on selling your Portland Oregon home this fall?
Fall is a great time to list Portland Oregon Real Estate as there is less competition.  You can successfully sell your home by following these simple tips.
Tip #1 – Keep the Exterior of Your Home Clean
When selling Portland Real Estate you should have the exterior of your home clean because curb appeal is what motivates a buyer to see what  your home offers on the inside.
During the process of cleaning the exterior of your home and improving on curb appeal focus on removing all dead plants and leaves, painting  fences and trim, removing trash, fixing broken exterior lights and adding outdoor seating (when possible) so buyers can envision themselves making the best use of the outdoor space.
If you are unable to keep the exterior of your home clean during the fall, you can consider hiring a landscape maintenance company for weekly service.
Tip 2 – Embrace the Changing Seasons
With the arrival of fall, keep in mind that the holidays are also right around the corner as well including Thanksgiving and Christmas.
As the holiday season approaches, embrace the holidays when you list your home and decorate it with festive fall colors or holiday decorations.   Buyers will have an easier time seeing themselves living there during the  holidays and it may appeal more to their emotions.
When decorating your home make sure you don't go overboard with decorations and distract the buyer from the features your home has to offer.  Try to decorate the areas you want to draw attention to such as a fireplace.
Tip 3 – Price Your Portland Real Estate Right
As a homeowner you should sell your home for what it's worth and not overprice it.  Hire a Realtor® who specializes in selling Portland Homes For Sale in your neighborhood as they will be experienced with how to price your home to sell.  This will attract more buyers, which is important, especially this time of year.
Tip 4 – Get Your House Ready To Sell
You should get your Portland Real Estate ready for sale by cleaning, de-cluttering and staging the inside of your home so it will be more appealing to buyers.  Also make renovations or improvements that your agent has recommended since they will help your home to stand out among other Portland Homes For Sale and give buyers more confidence in your home.
Sell Your Portland Real Estate
To get started with selling your Portland Home contact EquityPoint Real Estate today by connecting with us online or by calling (503) 595-8800.