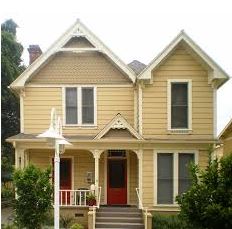 If you are thinking about renovating your Portland Real Estate before you list your  home for sale, did you know that you can actually do more to decrease the value of your home by making common mistakes?
In this article we will share with you  some of the common home renovations you don't want to make  especially if you are serious about increasing the value of your home before it's finally listed on the Real Estate.
OVER Improving Your Home
Did you know that you can actually 'over improve' your Portland Real Estate?
Although you may think that over improving your home will increase its value the reality is that buyers will avoid your home if it costs a lot more than other comparable homes in the same neighborhood.  You don't want to be the most expensive house in the neighborhood and some buyers won't appreciate the value in your high-end finishes.
Before spending the time, money, and effort to improve your home; it's best to do some investigating first by viewing other comparable homes for sale and see what improvements their owners made.  You should consult with a contractor to see what the cost of improvements will be and then discuss these changes with a real estate agent to see what value they think it might add.
Features That Not All Buyers See Value In
Once you buy Portland Real Estate it's important consider what impact new features will have on resale, such as adding a bar that overtakes the size and functionality of a room, or adding a pool that consumes the entire yard.
Buyers who are searching for Portland Homes for Sale want homes that they can envision living in and fit their lifestyle.
Inconsistency in Your Home
Another common mistake that is easy to make is improving their Portland Real Estate in a way that is inconsistent with the rest of the space or in a different style as the rest of the home (such as traditional vs. modern).
Example: An owner may replace one appliance that is old or broken which can result in a mix of old and new appliances or appliances of different colors and types.
For the best results with home improvements, consider investing money into one area at a time, rather than doing a little here or there to keep each room consistent.
Removing a Wall
Another mistakes you can make when attempting to renovate or improve your Portland Real Estate is knocking down a wall inside your home that eliminates a room or useful space.
Yes, it's true that removing a wall may make a room larger, but if you end up removing a bedroom when doing that, you risk lowering the value of your home by downsizing the number of bedrooms.
For best results, consider using the space differently instead of making the decision to remove a walls.
For example: If you have an additional small bedroom, consider turning it into an office or workout area rather than knocking down a wall to make one bigger bedroom.
Search for Portland Real Estate
To get started with selling your Portland Home contact EquityPoint Real Estate today by connecting with us online or by calling (503) 595-8800.