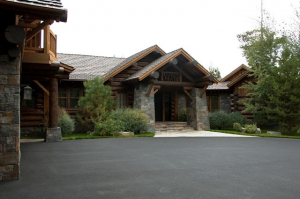 If you own Portland Real Estate, it's possible to sabotage the sale of your home without you even knowing it.
In today's post we will cover the top mistakes anyone can make when selling Portland homes For Sale so you know what to be on the lookout for if you plan on listing your property for sale in the coming months.
#1 – Not Working With Your Realtor®
When you hire a Realtor® to list and show your Portland Real Estate it's important to remember that part of the reason why you hired them is to show your home.  If you do not accommodate showings for your agent, you've defeated one of the purpose for hiring a realtor.
#2 – Leaving the Home A Mess
This is one of the top ways a homeowner can sabotage the sale of their Portland Real Estate.  A messy home can paint negative pictures in a buyers mind and cause them to think "what else is wrong with this home"?  It can also be hard for them to visualize the space and themselves living there.
If you're too busy or unable to get all of the cleaning done yourself, it's best to hire a professional cleaning company to do the hard work for you.  Hiring a cleaning professional means they will clean areas of your home you may forget about and this will ensure that your house will stand out among the other Portland Homes For Sale.
#3 – Not Making Repairs to Your Portland Real Estate
Remember that when you hire a Realtor® to list your home on the MLS along with other Portland Homes for Sale, your goal should be to have your home ready to show.  However, there may be some parts that need to be repaired before your agent can start showing it.
When your Realtor® makes recommendations or tells you which parts of your home are in need of repair, take action and make those repairs immediately since buyers may submit a lower offer on a home if it's in need of work or try to renegotiate the contract after their home inspection.
#4 – Getting Emotional During Negotiations
Last of all, never get emotional during negotiations, because this may cause you not to view your offer objectively and can cost you the sale.
When your home is listed for sale on the Multiple Listing Service along with other Portland Homes for Sale, it's important to remember that there will be some buyers who will submit low offers because they want to get a "good deal" even though they really like your home.
If you do receive a low ball offer for your Portland Real Estate, it's best to remember that it's not personal and be prepared to keep negotiating.
Sell Your Portland Home
To get started with selling your Portland Home contact EquityPoint Real Estate today by connecting with us online or by calling (503) 595-8800.