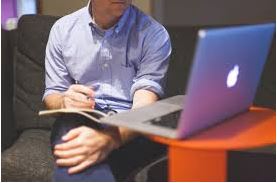 The first step to buying Portland Oregon Real Estate is choosing a Realtor®.  You should look for a qualified Real Estate agent to help you sell or search for homes matching your price and search criteria.
If you haven't hired a Realtor® yet, here are the mistakes you want to avoid making so you can hire the right Real Estate Agent to help you buy or sell Portland Oregon Homes.
Mistake #1 – Choosing an Agent Based On the Lowest Commission
The biggest mistake you want to avoid making when selling your Portland Oregon Real Estate is choosing a Realtor® because they will charge you the lowest commission.
This is a huge mistake because the agent will be cutting corners somewhere to sell your home.  One of the biggest corners they will cut usually involves marketing since they will have less money to work with to promote your home both online and offline.
Mistake #2 – Choosing an Agent Based On Their Promise to Sell Your Home for More Money
Although homeowners want to sell their Portland Oregon Real Estate for the most money possible, one 'golden rule' in Real Estate is that you shouldn't overprice your home.   Buyers will know within minutes what your home is really worth and they will not be interested in purchasing it.
To avoid overpricing your home you should consider selling your home for what it's really worth.  If there is a lot of competition of similar homes for sale in your neighborhood, you might consider slightly under-pricing your home just below market value.  This strategy will likely attract multiple offers and a higher level of interest from buyers.
The first 4 weeks of marketing a home are critical because they generally tell the Real Estate Agent if the home is appropriately priced.   If a home is overpriced during this period of time buyers will almost always ignore the listing.
Mistake #3 – Choosing an Agent Who Has Bought Or Sold The MOST Properties
When choosing a Realtor® it may not be best to not choose a Realtor® who has bought or sold the most properties.  An agent with a large number of clients may have grossly underpriced homes to make a quick sale and make not have enough time to do the best job that they could for their customers.   An agent who helped their customers buy or sell properties and have great reviews will likely have more time to be attentive to their clients.
Focuson quality versus quantity when choosing a Realtor® by first checking them out online and then searching for feedback from their customers.
Mistake #4 – Choosing an Agent Because They Are Your Family Member
This mistake is by far one of the easiest to make because we all love and trust most of our family members, right? But, the truth is that buying or selling Portland Oregon Real Estate will be one of the biggest financial transactions you will make in your life and it pays to choose someone who will be willing to offer you unbiased advice when you need it since it's not always possible to get unbiased advice from family.
Search for Portland Oregon Homes for Sale
To get started with searching for Portland Homes for Sale, or to view Portland Oregon Real Estate, contact EquityPoint Real Estate today by calling us at (503) 595-8800 or connect with us online.