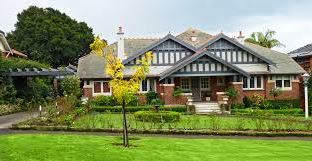 If you are planning to list your Portland Oregon Home you are probably excited about the  possibility of selling your home for money than it's worth.   It's a sellers-market right now, but do you really know the secrets to selling your home for more money?
Before listing your home on the MLS with other Portland Oregon Real Estate for Sale, read the tips in this article to learn how to sell your home for the most money possible.
Tip #1 – Hire a Professional House Cleaner
This is the first tip on our list because many people who list their Portland home will attempt to clean their homes themselves and it's easy to miss areas in a home that you might not be used to normally cleaning like the top of a refrigerator or behind your toilets.
Tip #2 – Invest In Professional Photography
Professional photography is worth the investment when you are selling your Portland Oregon Real Estate because a professional photographer will take excellent photos of your home.  Photos are the first thing most buyers look at and they will most likely base their decision on whether or not to see it on the photos.
Tip #3 – Insist On a HD Video Walk-through
Another great thing you need to sell your home is an HD video walk-through of your home because this will not only attract more people to view your home listing online it will also capture more leads or buyers who are searching for real estate videos on websites like YouTube.
Tip #4 – Social Media Ads
During the process of choosing a Realtor® to help you sell your Portland Real Estate you should also seek an agent who specializes in selling Portland Homes For Sale online via social media ads on Facebook, Twitter or Instagram. Many people spend hours per day on social media so why not advertise on the websites that people use the most?
Tip #5 – Ask About Professionally Designed Marketing Materials
You should ask for professionally designed marketing materials when selling your Portland Real Estate.  Buyers are more likely to remember your home better if they are able to take with them a professionally designed brochure with all of the benefits your home offers them vs. marketing materials that were designed and printed in your office at the last minute.
Choose the Best Portland Oregon Realtor®
Ultimately you can have all of these marketing benefits and more when you choose a Portland Realtor® to help you sell your home.
When interviewing Real Estate agents make sure you check their credentials online and you should also view their feedback as well to make sure that they have plenty of happy customers that they've helped within the last 12 to 24 months.
Search for Portland Oregon Homes for Sale
To get started with searching for Portland Homes for Sale, or to view Portland Oregon Real Estate, contact EquityPoint Real Estate today by calling us at (503) 595-8800 or connecting with us online.