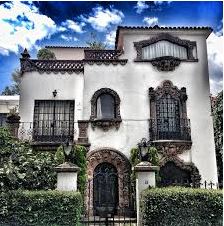 Staging Portland Real Estate is one of the best ways to get a home sold in the quickest period of time but over the last few years some sellers have several misperceptions about staging.
In today's post we will cover 3 misperceptions about staging Portland Homes for Sale and the truth about what home staging can really do to help you sell your home fast.
#1 – Staging Is Expensive
The first BIG misconception that sellers have when they are getting ready to list their Portland Real Estate is that staging their home will be too expensive.  Often you can easily stage your home yourself with furniture and items you already have or purchase a few inexpensive pieces to change the look of a room.
It is proven that Portland Homes for Sale are staged they sell for more money and are not on the Real Estate market as long as other homes.  Recent statistics from the Association of Staging Professionals has shown that roughly 95 percent of homes which were staged before they were listed ultimately sold in a short 11 days plus they sell for almost 20 percent more than un-staged homes..
When you compare the time and effort of staging your home to sell now and at or near your asking price versus the cost of paying for the mortgage and other expense for an unsold home, staging is a smart choice.
#2 – Your Home Was Already Decorated
Another misperception we've heard in the past when selling Portland Real Estate is that the owner thinks they don't have to stage their home because it was already professionally decorated.
Yes, you may have paid a professional decorator thousands to decorate your home but the style of your décor may be too specific to your tastes and a buyer won't be able to see past the decorating because of your personal preferences.
Staging Portland Real Estate means you're going to decorate in a way that will appeal to buyers of any taste and paint walls neutral colors so buyers will be focusing on the space and size of the home, not the personal effects or your decorating style.
#3 – You Can Stage Your Home Later
Once you list your Portland Real Estate, you want to attract the most buyers quickly.   If a home has been on the market too long, buyers will wonder what is wrong with it or make a lower offer.  You want to show your home at its best from the very beginning.
Search for Portland Homes for Sale
To get started with selling your Portland Home contact EquityPoint Real Estate today by connecting with us online or by calling (503) 595-8800.