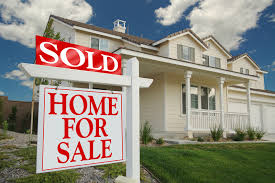 If you're thinking about selling your Portland Oregon Home and people are telling you to sell your home yourself consider what you will lose when you sell your home without  the assistance of a Realtor®.
In this post we will cover some of the real challenges owners face when they attempt to list their Portland Oregon Homes for Sale themselves.
#1 – Lower Sales Price
The biggest thing that you will lose when you attempt to sell your Portland Oregon Real Estate yourself is money.
Thanks to recent statistics from the National Association of Realtors we know that back in 2012 the average homeowner who chose to sell their home sold it for $174,900 while owners who were represented by Realtor's were able to sell their homes for an average of $215,000.
During the current Real Estate market it's more important for you to list your Portland Oregon Homes for Sale with the help of an Agent because there's a huge demand for  homes right now and thanks to low mortgage interest rates it's easy to get more home for your money.
You don't want to miss the opportunity to sell your home for the most money possible while we still are enjoying a sellers-market.
#2 – Negotiation Problems
Many sellers typically face big problems selling their home when the negotiation process comes up because they are emotionally attached to the property which often affects their ability to negotiate the best deal.  They also may fear losing the sale and take less for the property than if a Realtor is negotiating on their behalf.
To save the time, money and hassle of negotiating with buyers all by yourself it pays to have a Realtor® on your side to handle the sometimes complex negotiations which can occur during a home sale.  A Realtor's ability to get you more for your home will pay for the commissions and save you from the stressful process of selling your home.
#3 – Potential Legal Trouble
Another problem with selling your Portland Oregon Real Estate yourself is that you face the real possibility of getting into legal trouble since part of the process of selling a   home involves drafting contracts.   Most homeowners aren't familiar with current real estate laws or potential legal problems that may arise.  In most cases their contract  doesn't protect their best interest, especially if the buyer does have a real estate agent.
What to Look For In a Realtor®
If you're just now planning on selling your Portland Oregon Real Estate yourself here's what you should look for in a Realtor®.
Experience – Make sure that your agent has been buying and selling Portland Oregon Homes for Sale full time for at least two years or works with an other agent or team with experience.
Marketing – You want your agent to have a clear marketing plan for how they will sell your home, which includes both online and offline marketing methods for effectiveness.
Availability – Hire a Realtor® who is available when you call or has a team working with them so they can quickly help you when needed as time is of the essence in real estate sales.
Sell Your Portland Oregon Real Estate
To get started with selling your Portland Home contact EquityPoint Real Estate today by connecting with us online or by calling (503) 595-8800.