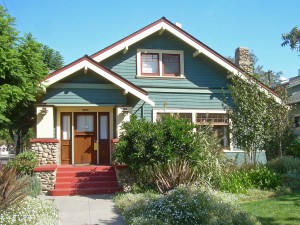 Pricing a home to make it stand out among other Portland Oregon Home For Sale is one of the most complicated things a Real Estate Agent has to do. It is part "art form" and also a science at the same time. An agent has to take many factors into account including, the comparable analysis of other properties in the area which have recently sold, as well as how your home differs and make adjustments to adjust for these differences.
Many sellers many erroneously use from one of the following sources for pricing their homes, which often inaccurate determine the correct price a home will sell for in a given market. This is a result of incorrect tax record information, and lack the most recent data and no adjustments made for current market condition.
Zillow Zestimates
Websites like Zillow are fantastic for getting local Real Estate data including seeing a snapshot of what other Portland Oregon Home for Sale may be selling for but the reality is that Zillow's online tool that sellers can use for the purpose of valuing homes and property is many times NOT ACCURATE.
Real Estate websites like Trulia and Zillow rely on public records for Portland Oregon Homes, rather than current and accurate data. Additionally, there can be a delay in these sites uploading new sales data, making the data a seller is looking at old and not reflective of the current market.
Refinancing Appraisal
Although some sellers will rely on the refinancing appraisal when pricing their Portland Oregon Home For Sale the reality is that using this data to price a home is rarely correct or accurate. Appraisals are done to determine if the home has enough value for the loan or refinance being obtained. It doesn't always reflect market conditions, the amount of inventory available, and the demand for your type of home and/or your neighborhood.
Assessed Value
Another piece of data that a seller will use to price their Portland Oregon Real Estate is assessed value. Your home's assessed value is determined by the local municipality and is used to determine property taxes. The reality is the assessed value of a home often has absolutely no relation to the market value.
The best way to insure your home is priced correctly and will stand out from other Portland Oregon Home For Sale is to hire an experienced Realtor® since your agent will price your home based on accurate data and market conditions.
Sell Your Portland Real Estate
To get started with selling your Portland Home contact EquityPoint Real Estate today by connecting with us online or by calling (503) 595-8800.