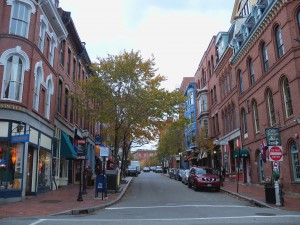 Did you know that all cash sales are slightly down in Portland Oregon right now compared to where they were last summer?
Thanks to a recent article on oregonlive.com and CoreLogic we know that roughly 21 percent of home sales in Portland Oregon during the month of May 2015 could be classified as cash sales.
Although this may still sound like a lot of sales, 21 percent is down from the 25 percent of homes sold to all-cash buyers during the same time last year.
National Average for All Cash Sales at 32 Percent
What is interesting about this statistic is that even though all-cash sales were down in Portland Oregon the oregonlive.com article found that all cash sales across Oregon and  Washington actually amounted to close to 30 percent of all homes sold.  The National average for cash sales peaked to 32 percent.
Cash Is Still King Nationwide
Across the United States some of the best states for investors to find excellent all cash sales were Florida, New Jersey and New York but with the economy continuing to rebound across the United States buyers with financing are increasing.  Credit standards are loosening and it is getting easier for buyers to get pre-approved for mortgage loans
Sellers Still Holding Out For All Cash
There's no denying that in Portland our Real Estate market is so tight right now that it's not uncommon for properties to have multiple offers the same day they are listed.   Some owners hold out for all cash offers because, thanks to high demand for homes right now and low inventory, some sellers feel that they have the luxury to wait until they receive the right offers.
Buy a Portland Oregon Home
Don't let the current shortage of homes for sale keep you from finding your next Portland Oregon dream home.  Contact EquityPoint Real Estate today to let us show you properties for sale across in Portland.
To get started with selling your Portland Home contact EquityPoint Real Estate today by connecting with us online or by calling (503) 595-8800.