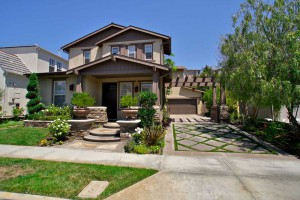 It doesn't matter if you plan selling Portland Oregon Real Estate, or you're a buyer and are searching for Portland Oregon Homes for Sale, the home closing can turn into a DISASTER and could be called off for one or more reasons.
In this article we will share with you the top reasons the closing of a home can be called off for both buyers and sellers.
For Sellers
Home Inspection – The home inspection is the most critical part of selling Portland Oregon Real Estate because most buyers will have their offer contingent upon your home passing inspection. Before the home inspector shows up make sure that you get your home ready for inspection by fixing or repairing areas of your home where work is needed. If unexpected issues arise as a result of the inspection, try to work with the buyer to find a solution by offering reasonable repairs or credits for them to make repairs after closing. Most buyers will walk away from a sale for safety concerns or major problems and lenders may also require those repairs in order to fund the buyer's loan. If you lose your first buyer as a result of not working with them on those items, you will likely lose future buyers as well.
Financing – This is another BIG area where the sale of your home can fall through because many times buyers will only be pre-qualified for a mortgage loan so it's always best to make sure that a buyer has been pre-approved for financing when they are submitting an offer on your home. The pre-approval process insures that buyers will have provided documents such as income, tax returns, and other important documents in order to be approved for a mortgage loan.
For Buyers
Appraisal – Finding the home of your dreams is a fantastic feeling but that home could fall through your hands if the home is appraised for more than the mortgage loan you have been pre-approved for or the appraiser finds issues with the home that the lender requires to be repaired and the seller is unwilling to do so.
Financing – When buying a home one of the biggest ways a sale can fall apart is if a buyer decides to make a major purchase like buying a car, boat or other large luxury item because such purchases would change the buyers debt-to-income ratio and may cause a buyer not to meet the criteria needed to receive a loan. Don't make any large purchases or change jobs during the purchase of a home once you are under contract.
Search for Portland Oregon Real Estate
To get started with selling your Portland Home contact EquityPoint Real Estate today by connecting with us online or by calling (503) 595-8800.