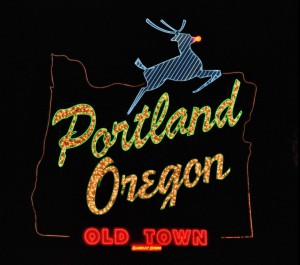 2015 has been a busy year for home sales across the United States but, as home sales are seemingly cooling off in most cities, Portland Oregon Real Estate sales are increasing.
Thanks to a recent article from oregonlive.com, and data from the Standard & Poor's / Case-Shiller home price index, we know that home values have climbed 7.4%, year-over-year but what's even more shocking is that home sales here have climbed by 2.9% percent between April and May 2015 alone.
What to Expect For the Rest Of 2015
Yes, home prices have increased by 7.4% in Portland Oregon and other cities across the United States like San Diego, San Francisco, Denver, Miami and Dallas but, what can we expect for the remainder of 2015?
Mortgage interest rate increases – Many economists predict that mortgage interest rates will reach 5% or higher by the end of the year.
Prices will remain flat in most markets – Without more first time home buyers on the Real Estate market some cities will see little home price growth throughout the remainder of 2015.
More opportunity for buyers in fall – Although Portland is a hot Real Estate market right now, fall is traditionally a great time for buyers since some buyers curtail their buying activities during fall because their kids are back in school or they are planning for the holidays.
How to Find the Perfect Home
If you've been searching for a Portland Oregon home but have lost out to multiple bidders on other homes try following these simple tips:
Tip 1 – Check expired listings – Many times listings expire but this presents a huge opportunity for buyers who are hungry for the perfect home.
Tip 2 – Review local rentals – By checking out local rentals you may find one or more properties you are interested in purchasing and can connect with the owner, who may be interested in selling.
Tip 3 – Consider overpriced homes – Sometimes owners overprice their homes for the wrong reasons and if these properties have been on the market for any length of time the owner could be ready to sell and open to your offer.
Contact EquityPoint Real Estate
To get started with selling your Portland Home contact EquityPoint Real Estate today by connecting with us online or by calling (503) 595-8800.